Photo Hunt
People are divided in groups and then go to town to complete certain tasks.

Outside

10-30

1-2 h
Target group
Teenagers (cca. 13 – 18 years)
Young adults (cca. 17 – 26 years)
NEETs
Youth with fewer opportunities
Youth workers
Teachers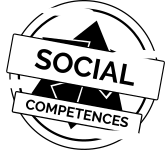 Content
This is a teambuilding exercise.
Activity can be easily adapted on various occasions by choosing topic-related tasks.
The method can be used also for other content.
Materials
Phone with camera or camera
Specific Environment
City centre
Specific goals
Teamwork; participation; problem solving
Description
Preparation of tasks and locations (leaving notes with hints in locations)
People gather
They are divided in teams and given clues/locations
When the location is found, the team has to find another clue and complete the task (that is recorded with a phone/camera)
When teams return to the meeting point, they share their experience.
Outcomes and its measurability
Promotes team bonding, improves decision making, inspires an appreciation of individual strengths, promotes individual and group growth with memorable experiences
Project in which the method has been used