Race through Czech Republic, Poland and Lithuania
Method about getting new knowledge about Czech Republic, Poland and Lithuania.

Outside

12

2 h
Target group
Older Kids (cca. 6 – 12 years)
Teenagers (cca. 13 – 18 years)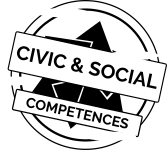 Content
The main topic is to help young people to find out more about our countries, understand our habits and get new experience.
The method can be used also for other content.
Materials
Paper, pencil, envelopes
Specific Environment
Forest/city
Description
Prepare 9 envelopes with questions about the most important information about Czech Republic, Poland and Lithuania.
Randomly create groups.
In the first envelope will be a picture of the first place where they can find the envelope with the first question.
After answering the question they will receive new envelope with information where to find the new lead.
If they won't know the answer they can ask for help.
The first team that gets to the finish wins.
Outcomes and its measurability
People learnt something new about the countries; they can communicate better in a group and cooperate between each other.