Brainstorming
Participants give any association connected with the problem. They say everything comes to their mind to solve, give a description etc. In the first phase they can't be roasted, criticized or judged. They write down everything, everyone has to be involved. In the second phase we debate, reject some irrelevant options.

Inside

5-20

30-90 min
Target group
Children (cca. 3 – 8 years)
Older Kids (cca. 6 – 12 years)
Teenagers (cca. 13 – 18 years)
Young adults (cca. 17 – 26 years)
NEETs
Youth with fewer opportunities
Youth workers
Teachers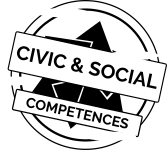 Content
The group has an option to find out others opinion, their ideas and skills. They open themselves to the new environment and meet the problem. It is good to start workshops/project, open the group. Then the problem/issue is presented.
To solve it we start from this method. Leader writes down on whiteboard, so everyone see it, the ideas participants give.
Materials
Whiteboard, marker
Specific Environment
Classroom
Specific goals
Raising the level of skills that are useful/helpful for youth to their social involvement/participation ( such as self-confidence, leadership, …); Advise young people how to identify, diagnose or just name challenges and problems of their social environment; Advise young people how to put their entrepreneurial ideas into social practice (e.g. presentation of project methodology, strategical planning, etc.)
Description
The group comes to the classroom, meet participants, if it is big we can start from some game to break the ice. Then they sit down, the problem/issue is presented. Leader writes down every idea on the whiteboard so everyone sees it. Everyone is involved. After brainstorming the group discuss ideas with each other, reject some if neccessary. Leader cross them, make a map or list and that is the beginning to start workshops.
Outcomes and its measurability
The group realizes what the project/workshop is about. They feel a part of it, needed and valued. When they feel like that at the beginning, if they opened themselves they will stay like that until the end.
Project in which the method has been used
Title
Akademia Silnej Woli
The method was used at the beginning to familiarize the group with the idea of willpower. Everyone gave the word associated with the idea which were written on the whiteboard. The project itself is about training willpower and a brain.